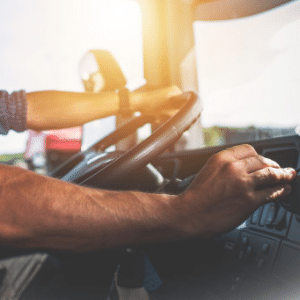 A Relentless Drive to Deliver
A better auto shipping process with better flexibility, consistent reliability, superior service and greater visibility. We have built a carefully-vetted network of 6,300+ carriers representing 20,000 trucks to accommodate any move from any location across the nation. We will accelerate your time to market with standard and expedited shipping and an expected deliver-by date so you can better anticipate and plan for your vehicle's arrival. The safety of your vehicle is our highest priority that's why we uphold the highest safety standards and offer the most comprehensive insurance coverage in the industry; we proudly maintain our 99.5% damage-free delivery. The status of your vehicle will never be in question with our free, proprietary Transportation Management System, VINlocity, which provides real-time updates and nightly reporting.
A Relentless Drive to Deliver
Our experience, technology, and superb customer service allow us to move any load from any location throughout the nation with the integrity and efficiency you deserve.
Streamline and simplify vehicle transport with our free, easy-to-use platform to help your business move at full speed.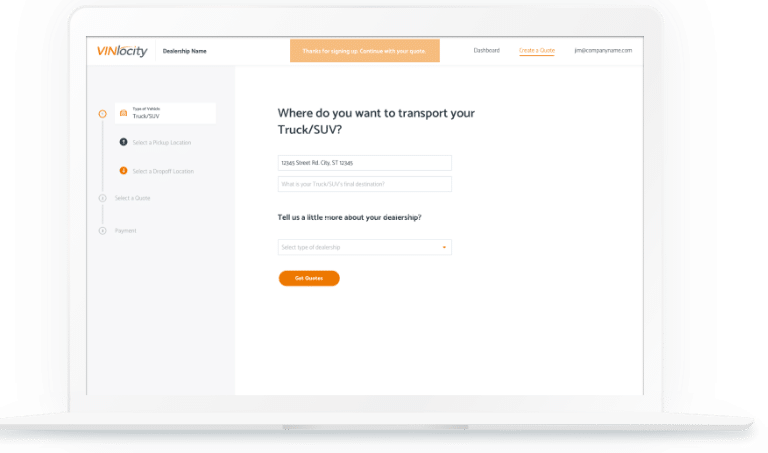 For individuals needing to ship their vehicle, our experienced team provides safe, reliable car shipping to save you time, stress and mileage. We protect our clients and their assets with the most comprehensive primary insurance coverage in the vehicle transport industry.
We want to ensure your auto shipping experience is worry free. From the moment you place an order, a dedicated account representative will be your single touch point throughout the shipping process and will even be there to offer you comprehensive
Tips for Preparing Your Car for Transport
to guide you through the preparation of the move. We provide nightly status reports, so you never have to wonder where your vehicle is in transport.